The first ever European Amputee Football Championship The tournament was held in Instabul, at the National Training Centre for the Turkish Football Federation in Riva. From 1 till 10 October 2017 12 European teams competed for the historic title of European Champion. The group stage was completed on 6 October and the seeded draw gave a clearer route to the final for the final eight teams who had proceed into the quarter finals. There were also play-off fixtures for the ninth to twelfth places.
Turkey were crowned of EAFF European Champions, defeating England 2-1 in the final. Poland became bronze medalist, after winning 3-1 with Spain.
FINAL CLASSIFICATION
Turkey
England
Poland
Spain
Italy
Ireland
France
Germany
Georgia
Belgium
Greece
Russia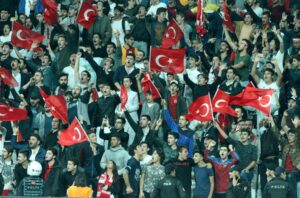 The event final was watched live by over 41,000 spectators at the Vodafone Park in Beşiktaş .