Nations League is an amputee football competition for all EAFF members.
It was launched to be played in the years where there are no international competitions such as: EAFF European Championships or WAFF World Cup.
The format of the competition is set to be a biennial event. First edition will take place in 2023. The teams are divided into four divisions based on their ranking. Each division consists of 4 or 5 teams, which will play a separate tournament. The hosts of each tournament are designated countries from the divisions which applied to host the event.
In 2023 there are going to be four tournamnets: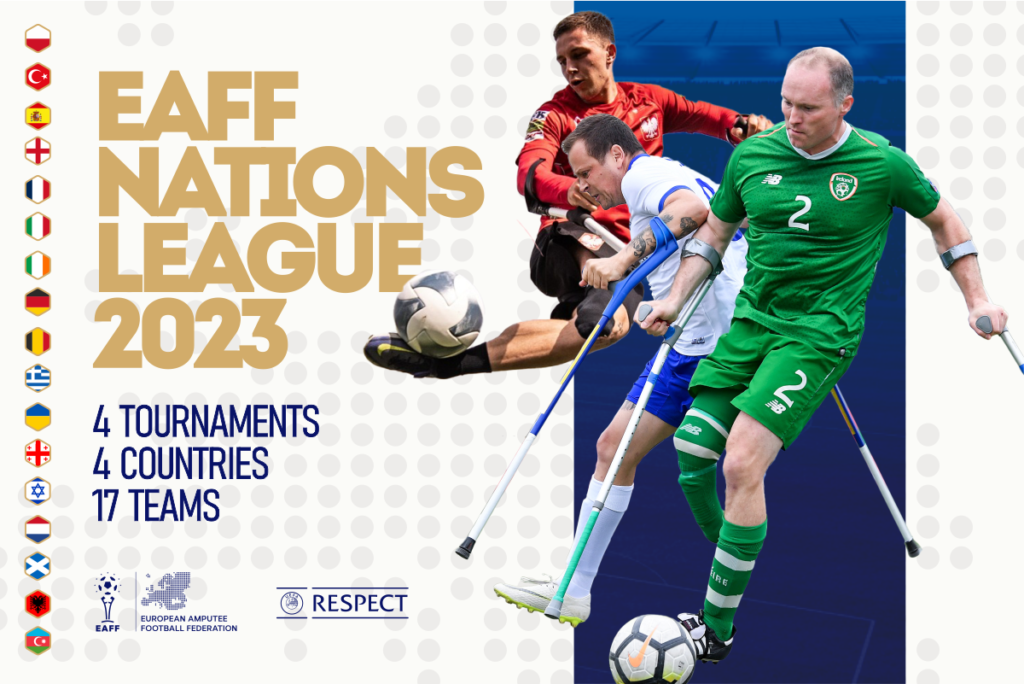 Division A: Krakow, Poland/ 16-18.06.2023
Division B: Annecy, France/ 8-10.09.2023
Division C: Blankenberge, Belgium/ 6-8.10.2023
Division D: Fife, Scotland/ 27-29.10.2023
The last team in the group will be relegated to lower division, whereas the best team will be promoted to the higher.

The Nations League is also a qualification for the Euro 2024.