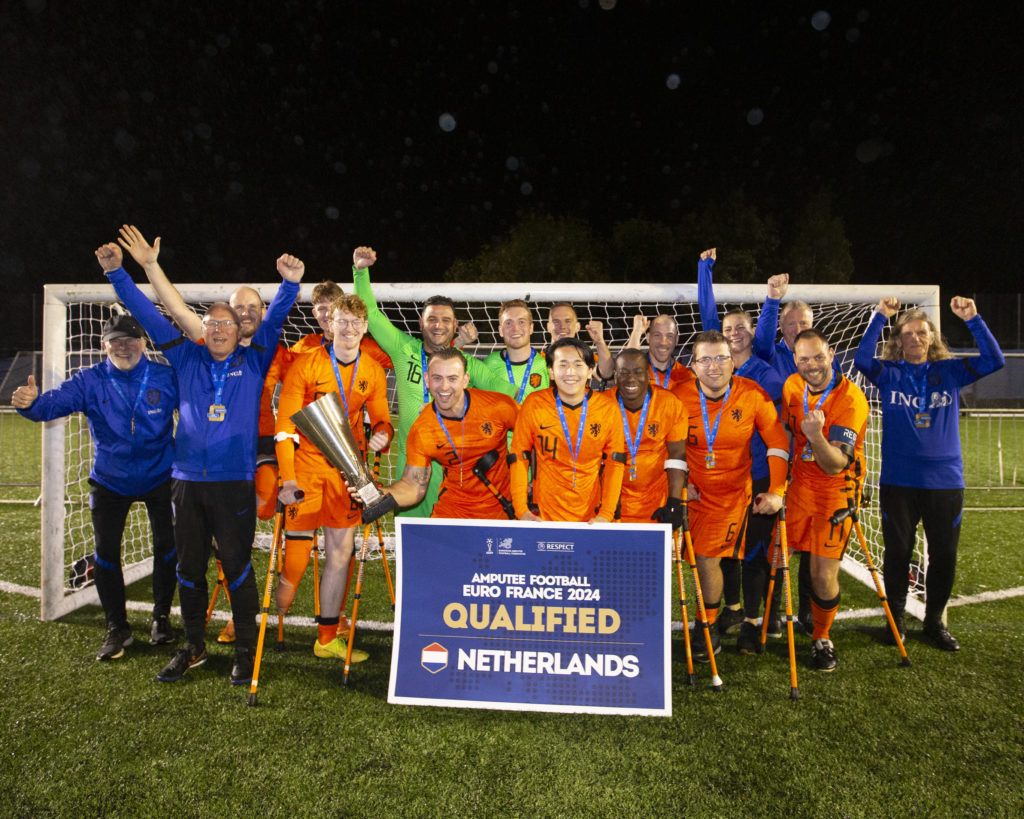 Nations League Amputee Football Tournament held in Fife, Scotland, featuring Division D teams from Scotland, The Netherlands, Kosovo, Albania, and Azerbaijan was a remarkable event. Over two action-packed days on the 28th and 29th of October, we witnesed a total of 10 exhilarating matches.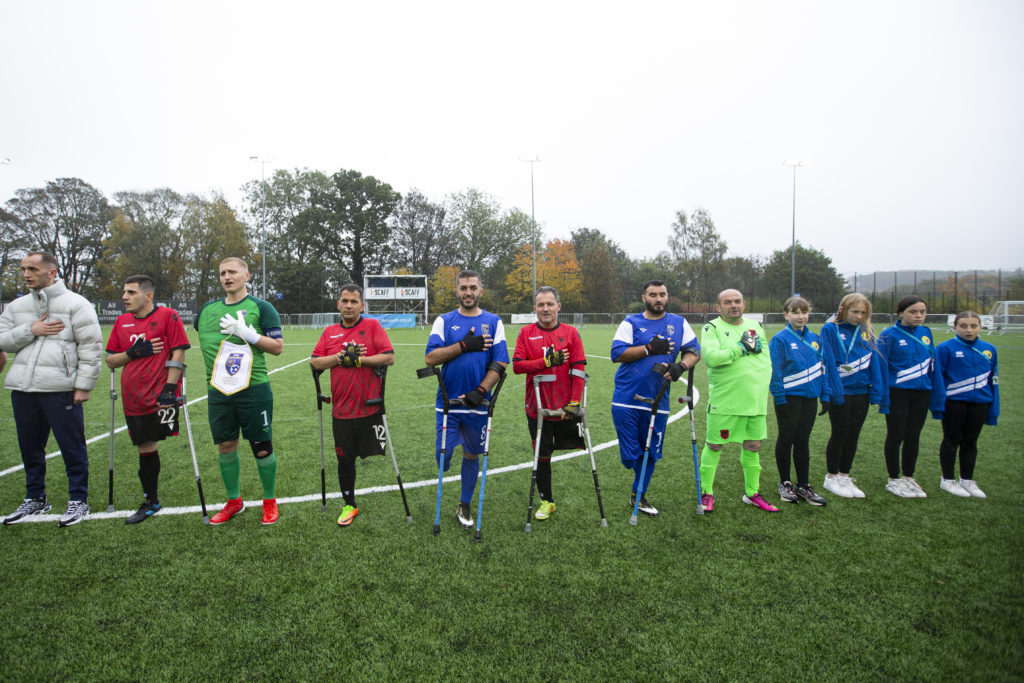 The highlight of the tournament was undoubtedly the remarkable performance of The Netherlands, who emerged as the Division D champions.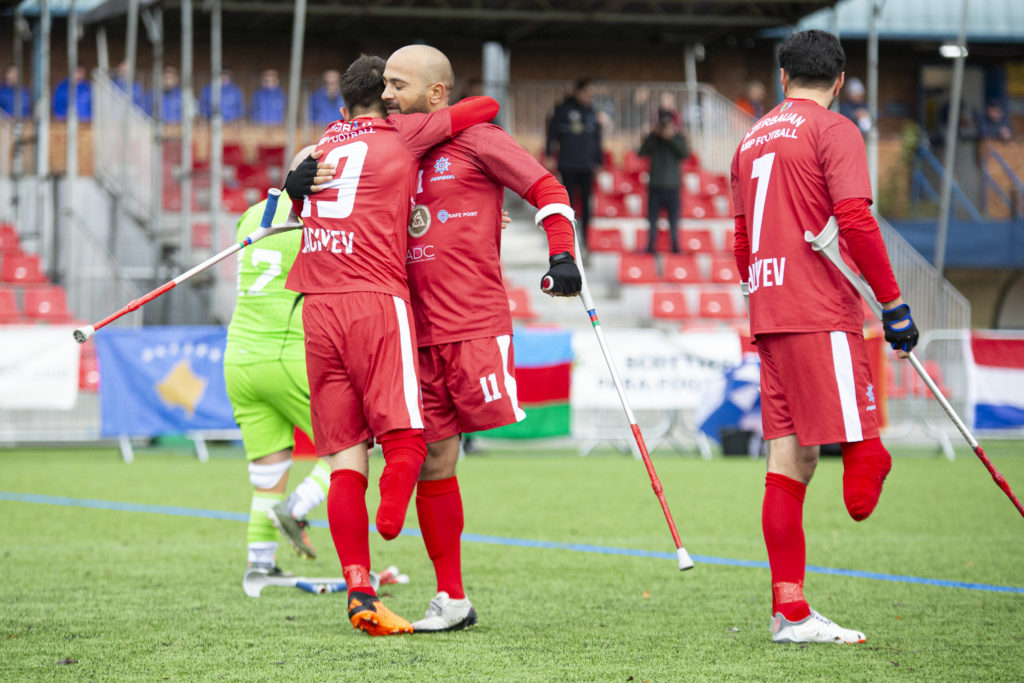 Another outstanding outcome of this tournament are the first international matches of the new team from Kosovo and their fellow neighbours from Albania.
Three last spots for the EAFF Euro 2024 were taken by the host – Scotland, Azerbaijan, and The Netherlands.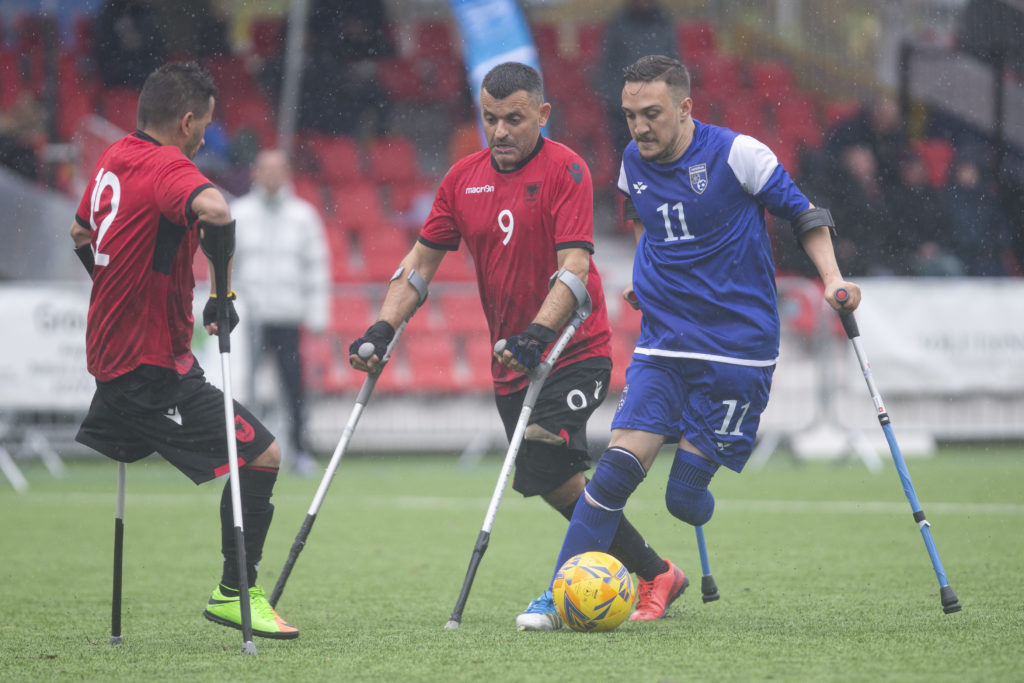 The event was organised by Scottish Amputee Football Association thanks to greate engegement of Iain Matthew and Ashley Reid.
We are looking forward to next edition of Nations League in 2025.
Final Standings
1st The Netherlands
2nd Azerbaijan
3rd Scotland
4th Kosovo
5th Albania
Awards
Fair Play: Kosovo
Best Goalkeeper: Mirjon Samadraxha (KOS)
Best Striker: Wesley Van Ingen (NED)
Best Player: Leroy Pelzer (NED)